Louise Drake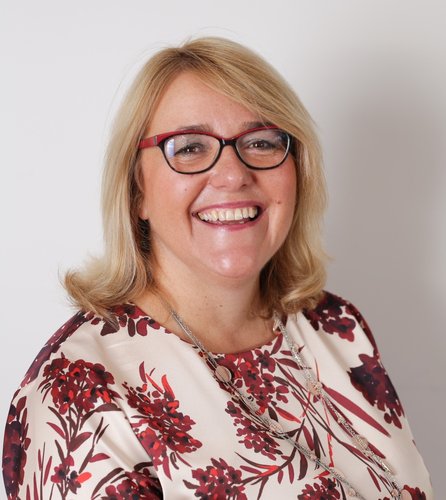 Louise Drake is the national sales manager at YBS Share Plans.
In what ways does employee share ownership serve a useful purpose?
The great thing about employee share ownership is that it can be designed for so many different uses, every company is different and so is each employee.  The benefits are endless - retention, succession planning, recruitment, reward and motivation or as part of a programme of financial wellbeing and resilience -  with a range of plans available to help achieve this, e.g. engaging employees through Free Shares in the SIP or longer term plans such as Sharesave and Partnership Shares, Discretionary Share Plans for senior leaders or simply helping employees start the savings habit. It is so important that prior to launching any employee plan the company agree 'Why?' they are introducing it.  The plan design will come from this objective and that is the great thing about employee share ownership, the reasons are all different but can benefit both the employee and company equally. When we step back and take time to communicate and engage, I believe it has the potential to give all employees one common goal linked to the performance of their company.  It aligns all colleagues with the group vision and what it means to them especially when linked to employee financial education programmes. We all know that an engaged workforce creates better productivity and employee share ownership is a great way to do this complemented by workplace savings initiatives.
How can we widen and deepen the adoption and use of employee share ownership?
This year we'll be celebrating the 40th anniversary of Sharesave and the 20th anniversary of the Share Incentive Plan.  Many things have changed over that time but I would say two key points have remained the same - employee engagement and building financial resilience – here is a bit more on what I mean by that:
Employee engagement
We need to know who we are trying to engage.  This is achieved through collaboration and works best when the company, colleague forum members, share plan provider and advisers all come together. Insight is vital - What is their age, gender, location, working environment, what communication channels are available, why have employees taken the plan out in the past, why haven't they taken them out before?  All this information is accessible and harnessing this insight can ensure we make communication engaging and available to everyone.  We have had instances of average reading ages of 11 and English as a second language, so in order to share how great employee share ownership is we need to ensure we cater for everyone's needs through clear communication.
Taking time out to plan meaningful communications to employees alongside a financial education programme and promoting awareness of such opportunities continuously throughout the year, not just in a short window of opportunity such as 14/21 days for Sharesave.
Animations, calculators and support throughout the whole share plan lifetime is vital to support employees through the different stages they come across on their home-life journey.  Modelling what could happen and using infographics to explain simply how plans work can really help drive employee share ownership.
As an example the average take up rate for Sharesave is 35 percent, we need to be doing more to ensure that the other 65 percent are fully informed and making the choices that are right for them.
Building financial resilience
As a building society we know that we are no longer a nation of savers but more a nation of spenders.  7.5m working Brits have less than £100 in savings and the average household debt is now above £4,000.  In order to increase employee share ownership we need to tackle the problem of debt and savings, as the main reason for employees not joining all employee plans is because they cannot afford it.  We know that 28 percent of our Sharesave participants have no other form of savings and 40 percent would otherwise spend it if Sharesave wasn't an option.  If we can help get people out of debt and in to a savings habit, building up their financial resilience, then participation levels will increase.  By understanding and talking openly about these challenges we are providing the right environment for employees to talk – learn more and work towards share ownership as a longer term goal.
What would you tell someone on the fence about introducing employee share ownership to their company?
I wouldn't tell them, I would ask about their vison for their people strategy and share the successes seen in our industry where employee share ownership has played a pivotal role in delivering similar visons with the right use of analytical insight, communication and engagement. Share Plans can help with reward, retention, recruitment, aid employee's wealth and wellbeing, provide corporation tax relief and give employees the opportunity to own a slice of the company, seeing first-hand what their hard work can do. There are so many great statistics out there showing a direct correlation between productivity for companies with share plans compared to those who don't.
What do you think will change about employee share ownership over the next five years?
People thinking it is no longer relevant to the next generation. I would recommend that we don't over engineer the demographic and label us all then make assumptions – think of it like flexible working, that was a big thing when first launched but now it's the norm but we all still work!  So keep the core of what these great plans bring and ensure they stay relevant to the employee and company needs at that time and the society we live in, whether that be now or in another 40 years.
What has been the most important development in employee share ownership during your career?
The rise in savings limits for all-employee plans, was a big win and gave a well-established product prominence once again on companies' reward agenda.
Which change to employee share plans legislation, in the UK or elsewhere, would you most like to see?
Accountancy rules making it more cost effective to companies.
Why do you think employee share ownership has enjoyed cross-party support in the UK?
Because it is a concept that doesn't differentiate on status it's there for all employees.  The success it has seen since introduction in 1980 with many different plans added to the mix to meet the changing needs of the workforce and the companies they work for.
Which aspect of the Esop Centre do you most value?
Connectivity and the network of information.
Which aspect of the Esop Centre would you most like to change?
…more collaboration with other industry providers and suppliers when lobbying.
What is your idea of perfect happiness?
Spending time with the people you care about and who care about you.  Preferably at the beach with no shoes on, having a picnic sat in front of a campfire watching the waves break.
What is your most marked characteristic?
A certain amount of craziness mixed with optimism – why focus on the negative while you have air in your lungs – that's a waste of a breath you may one day wish you'd saved!
What do you consider your greatest achievement?
Outside of our family ….. Being the chairman of The Avalon Group for over 15 years, in particular the launch of our living with dementia programme – have a read of Emily & Joseph's story.
What historical figure do you most identify with?
I would say admire more than identify - Helen Keller and Amelia Earhart
Which living person do you most admire?
JulieWalters and anyone who understands the pleasure of saying "together we achieved…" instead of "I achieved…"
Who are your heroes in real life?
My parents and grandparents they let me be who I am and helped me see who I could be.   But if I have to choose one that would be my mum – now there's a strong woman who knows how to get things done and make everyone feel great.
Which word or phrases do you most overuse?
Sureno problem - count me in!
What is your most treasured possession?
Mywedding ring.