Christian Gabriel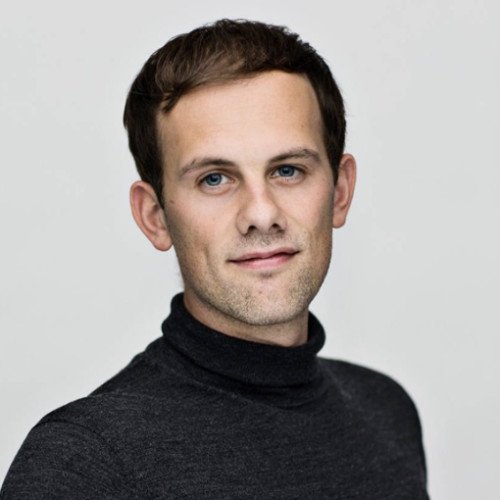 Christian Gabriel,
ceo and and co-founder,
Capdesk
In what ways does employee share ownership serve a useful purpose?
A new trend has been consolidated over the last 10 years, with fast-growing companies avoiding the stock exchange and staying private. I will boldly argue that this has resulted in the de-democratisation of capital markets. The average person is excluded from buying shares in Uber until the valuation is sky high and therefore too late to invest. Instead, most value will be captured by institutional investors and high networth individuals with access to private equity deals. This makes it increasingly important for companies to share ownership in order to secure a fair distribution of wealth across society. However, it also makes the equity more valuable to have due to its inaccessibility. This creates a win-win scenario. Companies of all stages can compete on talent by offering co-ownership. Meanwhile, the average person is given a chance to hold equity in the companies they believe in. The win-win scenario creates a healthy relationship between companies and employees - they are all driven by the same motives and receive the same rewards.
How can we widen and deepen the adoption and use of employee share ownership?
Firstly, we need to reduce the costs and risks of setting up employee share plans. An employee share plan should not be something only big corporates can afford to set up and manage. This means simple and elegant solutions aligned with the HMRC. No need to overcomplicate schemes and make a 120 page contract just for the sake of it. Only then will employees begin to understand what co-ownership truly means.Secondly, equity advisers need to collaborate. Currently, a company needs to hire a lawyer to design the plan, another lawyer to devise shareholders' agreements or resolutions, a company secretary for filing, an accountant to create tax forms, and a financial controller to keep track of plans and grants. Equity advisers do not communicate with each other, and ultimately deliver completed work in various formats and contracts, which nobody understands. This intransparent way of working does not benefit the company and makes it riskier to set up an employee share plan. The ongoing management of the employee share schemes should be digitised and managed by advisers on platforms like Capdesk. Advisers should work together and offer end-to-end solutions. Contracts and plans should be delivered in an understandable and transparent way to the company.
What would you tell someone on the fence about introducing employee share ownership to their company?
Make sure to make a plan for employee ownership. If you do not have a plan, nobody will benefit. The plan should be based on well-calculated dividend projections - i.e. how much would the employee earn if we achieve certain milestones? How realistic is it to achieve this goal? How can we explain this to the employees? If the employees know what should be achieved in order to receive a certain dividend, then they are more likely to value their ownership. Unfortunately, we've seen many companies implement employee share plans where the employees did not get anything upon exit. We have seen a lot of employees leaving options worth hundreds or thousands of pounds without realising it. Ownership is the most expensive perk you give to the employee, so it should be as transparent to track and understand as stock markets are.
What do you think will change about employee share ownership over the next five years?
I think the new generation of fast growing, venture-backed companies will mature and become the new corporates. This generation will remain private and therefore employee option holders will have millions of pounds in paper money, but no liquidity. We will see institutional funds looking to buy these shares as investors look for high yields and employees looking to materialise their share options. The buyout of employee shares will prove the value of receiving share options in early-stage companies and create success stories for the employee ownership industry.
Balderton Capital
(Venture Capital investor) has already announced a fund
with
the stated mission of buying secondary shares and options and I believe this is just the beginning. Also, I believe the administration and communication of all employee share plans will move from spreadsheets to online platforms, like Capdesk. It's incredible how many mistakes are made due to the billions of pounds of shares and options currently managed through spreadsheets, emails and cheques.
What has been the most important development in employee share ownership during your career?
Venture funds insisting on creating option pools when investing in companies. It has become standard that investors demand companies to create option pools on 10 percent of share capital. The venture funds are cherry picking the future market leaders across industries and forcing them to share ownership with employees. It's huge.
Which change to employee share plans legislation, in the UK or elsewhere, would you most like to see?
My wish is for Europe to make a pan-European tax agreement on options and shares. As an example it makes no sense to use phantom shares in Germany, warrants in Sweden and options in the UK. Let's all agree on simple similar solutions and adopt those unanimously. That would make it so much easier for companies to attract talent and scale across the continent.
What is your idea of perfect happiness?
Continuously achieving chaos and peace at the same time.
What is your most marked characteristic?
My high energy level, speed talking and constantly pacing around when on the phone.
What do you consider your greatest achievement?
In Capdesk we have convinced many sceptic companies to create employee share plans. No longer could they blame high administration costs. It's incredible to positively impact so many employees through technology. My greatest achievement is all the employees who are now co-owners thanks to Capdesk.
What historical figure do you most identify with?
Miguel de Cervantes. Serving in the army, getting shot three times and losing an arm. Then joining another battle only to be captured by pirates for five years. When finally returning to Spain, he is imprisoned twice due to bankruptcy. Despite all of the above he has the humour to begin writing the story of Don Quixote from inside his prison cell. A story of a delusional nobleman who sets out on a knight errant fighting windmills, sheep and farmers. The book became one of the most important works in history. Most people would be scarred for life and in deep depression, but Cervantes manages to write one of the most humorous stories of all time. I strive very much to be like Cervantes - an eternal optimist despite the worst of situations. Building a company is like continuously hitting your head against a wall. Building a successful company is enjoying hitting your head against a wall.
What's your favourite book?
The 13 ½ Lives of Captain Bluebear. A Bluebear having lived 27 lives but only remembering 13 ½. Raised by mini-pirates in the fantasy world of Zamonia. Written by the German cartoonist Walter Moers. What's not to like.
Who are your heroes in real life?
My parents for having raised me, my (very) energetic twin brother and sister for travelling the world while remaining self-employed.