Claudia Yañez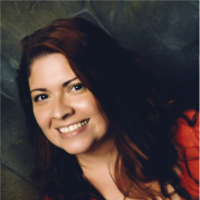 Claudia Yañez is director of Executive Pay and Equity Compensation at SunPower.
In what ways does employee share ownership serve a useful purpose?
Share ownership provides a means for employees to share in the rewards (via share price appreciation) that come from an organization delivering on its mission – whatever that might be.  At SunPower, we have a very ambitious mission, to change how our world is powered.  Sharing in the rewards of making that happen is a strong incentive for employees and provides economic well-being and empowerment.
How can we widen and deepen the adoption and use of employee share ownership?
In the US, we rely heavily on competitive market practices for all pay programmes.  I believe linking compensation strategy to the business strategy, is a powerful and convincing way to increase support and adoption of employee share ownership programmes.
What would you tell someone on the fence about introducing employee share ownership to their company?
I would advise them to consider employee share ownership as another offering within a company's portfolio of employee value proposition offerings.  I would also advise them to do their homework about what they are undertaking, and how employee share ownership fits in with the company's unique culture and mission.  When it comes to employee stock programmes, there may be more stakeholders to manage than for other employee programmes, and due diligence to ensure programmes are designed and administered properly.
What do you think will change about employee share ownership over the next five years?
I cannot predict, but can only hope simplification so programmes are easier to design and implement across geographies for the benefit of more employees and their organizations.
Which aspect of the Esop Centre do you most value?
I most value the opportunity to go outside my own little world and comfort zone (in the US) and learn what others are doing in employee share ownership in other parts of the world.  I always learn something new and including new ways to tackle some of the challenges I face in my role.
What is your idea of perfect happiness?
A beach vacation with my family.  One of my favorite quotes which I always use as my auto-reply when I'm on such a trip is: "The cure for anything is salt water – sweat, tears, or the sea." – Isak Dinesen (pseudonym of Baroness Karen Blixen, Danish writer).
What is your most marked characteristic?
I am very curious, which makes me a terrific problem-solver.  I am tenacious about finding an answer to a question, which typically leads me down a path of more questions, and answers, and questions – which can frustrate those around me that just want a quick answer already.  However, a select few completely trust and depend on me because they know the level of effort I have put in.
What do you consider your greatest achievement?
In terms of greatest impact, I believe it has been my professional contribution at SunPower over the last four years, particularly the securing of company shares for employee stock programmes.  Few people have visibility to the details of that process, and how iterative and long it can be before an employee ever receives an award of shares.  At the end of the day, I remind myself those awards represent economic well-being and wealth for many individuals and their families, and that is extremely rewarding.
What historical figure do you most identify with?
I'm a big fan of Abraham Lincoln.  Many of the quotes attributed to him really resonate with me.
"Nearly all men can stand adversity, but if you want to test a man's character, give him power."
"Better to remain silent and be thought a fool than to speak out and remove all doubt."
"All that I am, or hope to be, I owe to my angel mother."
"I am a slow walker, but I never walk back."
"Things may come to those who wait, but only the things left by those who hustle."
"We can complain because rose bushes have thorns, or rejoice because thorn bushes have roses."
Who are your heroes in real life?
My parents and grandparents who as immigrants had to leave their places of origin to come to a new place, with a new language and ways of doing things, to make a better life.  Without their personal sacrifice and hard work I would not have the opportunities I have today.
Which word or phrases do you most overuse?
It's not a nice word, so I will not write it here, needless to say it's a word I use when I'm angry or worked up about something.  I've made it a goal to use it less, which is why using it at all seems like overuse.
What is your most treasured possession?  
A handwritten poem my husband wrote to me when we first met.