Lynette Jacobs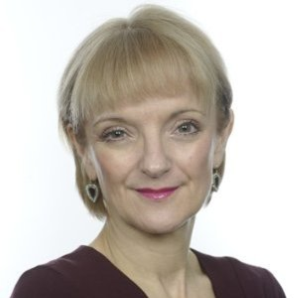 Lynette Jacobs of Pinsent Masons, partner, head of share plans and incentives
In what ways does employee share ownership serve a useful purpose?
By motivating and incentivising employees, building an identity with the company/group for which they work.
How can we widen and deepen the adoption and use of employee share ownership?
"Share the message" – from employers and also employee participants who can testify to the positive effects it has had for/on them.
What would you tell someone on the fence about introducing employee share ownership to their company?
As above, speak to people with direct experience of employee share ownership. From an employer's/company's perspective, if they are apprehensive about the concept, adequate protections can be built in, e.g. exit only options or provisions in a private company's articles of association requiring employee shareholders to sell their shares if they leave the business.
What has been the most important development in employee share ownership during your career?
EMI options, allowing flexible option grants on a generous tax-advantaged basis to employees at all levels in a company.
Which change to employee share plans legislation, in the UK or elsewhere, would you most like to see?
Following on from the above, amendment of the EMI legislation to open up EMI to the many PE backed companies which are currently precluded from using it.
Why do you think employee share ownership has enjoyed cross-party support in the UK?
Because it is a good thing!
Which aspect of the Esop Centre do you most value?
Its engendering of sharing information about employee share ownership by and between all those involved and interested in it - whether companies, advisers, administrators or trustees.
Which aspect of the Esop Centre would you most like to change?
None – you are great as you are! 
What is your idea of perfect happiness?
Relaxing with my family and friends, uninterrupted by emails!
What is your most marked characteristic?
Friendly and honest – I would hope that others agree!
What do you consider your greatest achievement?
Bringing up three children who all now live independent, satisfying lives.
Which living person do you most admire?
My husband, for his ability always to see the positive in life.
Who are your heroes in real life?
My four grandparents who, as Jews, made the brave decision to leave Europe (Germany and Czechoslovakia (as it then was), respectively) in the build up to the Second World War and made new lives for themselves in England, saving their lives and the lives of their children and so allowing my siblings and me to be born.
What is your most treasured possession?
My family.