Robert Head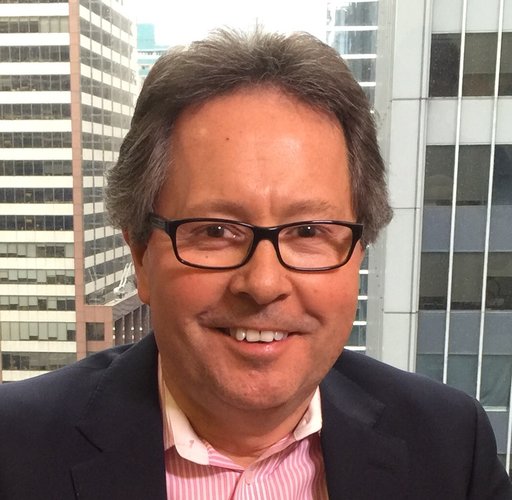 Robert Head is the director of Neo Reward.
Robert has worked in human resources, compensation and reward in one way or another for most of his professional career. Robert works with organisations of all types as reward consultant or interim reward professional providing reward solutions, interim management and consultancy through his company, Neo Reward Limited. Until July 2015, Robert was director for executive reward and global share plans at Pearson plc, the world's leading learning company, where he was responsible for the design and execution of total reward for the executive population and the delivery of globally competitive share plans. Before joining Pearson, Robert held human resource and reward roles in a satellite broadcast television company and a national utility corporation. Robert has been a member of the steering committee of the Employee Share Ownership Centre since 2015. He can be contacted at robert [dot] head [at] neoreward [dot] co [dot] uk
In what ways does employee share ownership serve a useful purpose?
Oftentimes as advisers or practitioners we get drawn into the detail and the operation of share plans. But it's also useful to step back and be ready when asked to articulate the case for employee share plans and employee share ownership. We all need our own narrative and for me it's fourfold.
First, for companies, employee share ownership helps to attract talent. Employee equity plans are a well-regarded and highly valued employee benefit and in the best companies are a key component of the employer value proposition.
Secondly, employee share ownership helps to motivate and incentivise and to focus employees on company growth, performance, and success.
Thirdly, employee share ownership aids retention, helps build wealth, and supports individual financial well-being.
And, fourthly, employee share ownership meets a very important wider social purpose through supporting pluralist, broad-based, social capitalism.
How can we widen and deepen the adoption and use of employee share ownership?
If by "we", you mean equity plan practitioners and members of the Esop Centre, then I think we can do a number of things.
First, we can continue to make the business case for employee share ownership in our own companies and organisations.
Secondly, we can encourage leaders in our own companies and organisations personally to support and drive employee participation and ownership.
And thirdly, we can press governments and other authorities for supportive tax, legal, and regulatory regimes.
What would you tell someone on the fence about introducing employee share ownership to their company?
I would try to give them my four-point elevator pitch on the business case for employee share ownership.
And, if they were a member of the C-suite and had time to listen, I would focus on the link between employee share plans and company growth, performance, and success.
As practitioners, we often hear about the strong correlation between higher performing companies and incidence of employee share plans.
Members may be aware that the chair of management and control at the University of Göttingen worked with Siemens to conduct the first ever multi-dimensional empirical study on the effects of a globally implemented employee share ownership scheme. This produced statistically valid results which showed that increasing the proportion of participants in the employee share ownership plan increased employee motivation, individual employee performance, and organisational performance.
The UK Employee Ownership Index outperformed the market consistently and significantly.
Even if business leaders are sceptical about causality, I would argue that it is best for companies not to be on the wrong side of this equation. Would a ceo rather be known as the leader of a high-performing organisation that shares its success with the employees that helped to create it, or one that didn't?
What do you think will change about employee share ownership over the next five years?
On the one hand, I worry about the seemingly constant pressures and struggles that advocates for employee ownership and employee share plans face.
Companies are always looking hard at the business case for all-employee share plans and the "bang they get for their buck", not least because of the onerous compliance issues and costs.
In addition, increased regulation, shareholder involvement, and media scrutiny has laid a lot of the blame for the ills of executive pay on complex long-term equity-based incentive plans and I worry about all-employee plans being tarred with the same brush.
On the upside, I think the debate is shifting away from share plans – which, for executives, may or may not become less geared and less complex – towards share ownership and actual shareholding.
For executives, some commentators are returning to the concept of simpler pay arrangements with a portion of executives' total remuneration paid – and held – in shares.
And for employees generally, we periodically hear about John Lewis-style gain sharing and there is growing interest in Employee Ownership Trusts and other vehicles for private companies which give cause for some degree of optimism.
What has been the most important development in employee share ownership during your career?
My career in reward and equity compensation covers a long period! I guess I would highlight four things.
First has been the explosion of executive fair market value share options and then their demise in favour of performance-related restricted stock plans.
Second has been the increased regulation, shareholder involvement, and insatiable media scrutiny around executive pay and the impact that this has had on plan design, dare I say fashion.
Third was the enlightened introduction of US-style stock plans in the UK in the form of the Share Incentive Plan, albeit that one of two features of the SIP have mitigated against its greater success.
And fourth has been the introduction of various approved arrangements to encourage share participation and ownership in private companies where I think the UK leads the world.
Which change to employee share plans legislation, in the UK or elsewhere, would you most like to see?
On UK tax-favoured plans, I would like to see some liberalisation of the rules around the Share Incentive Plan, such as the reduction in the holding period and a relaxation on the penalties for early exit.
And I would also like to see shareholders taking a more active interest in all-employee plans. On the principle of 'comply or explain', I would like to see a requirement that shareholders would normally only give approval to a long-term incentive plan where companies can demonstrate that they have, and operate, some form of all-employee plan.
Why do you think employee share ownership has enjoyed cross-party support in the UK?
Because governments have understood the business case for employee share ownership and - with all the pressures there are on the funding of pensions, social care, and welfare generally - the importance of employee ownership for wealth creation and individual financial well-being.
Which aspect of the Esop Centre do you most value?
First, I value the involvement of, and access to, acknowledged industry experts and thought leaders.
Secondly, I appreciate the work that the ESOP Centre does to influence the debate among governments, regulators and other interested bodies in the cause of employee share ownership.
And, thirdly, I like the way that through newspad we get to hear the real news of what is going on with issuers, service providers and individual practitioners.
Which aspect of the Esop Centre would you most like to change?
This sounds a bit like the perennial plea from certain shareholders at company AGMs, but I'm getting to the point where I can't read newspad on the phone anymore and have to look at it on my computer or print it out to read it! 
What is your idea of perfect happiness?
Paraphrasing Proust at the age of 20, I'm not sure that I have the courage to say what perfect happiness really is.But for now, and in a rather nostalgic frame of mind, it would be relaxing in the sunshine, with a view (preferably of water), grooving to some 80s R&B club classics.
What is your most marked characteristic?
My modesty, tinged with prevarication.
What do you consider your greatest achievement?
Professionally, it is working with Marjorie Scardino, the then new ceo of Pearson to plan, design and implement a new programme of incentives and rewards including new annual bonus, profit share and share option plans for all employees worldwide consistent with her objective of "something for everyone".
Personally, it is getting to this point of being able to reflect, meeting some great people and going to some great places, and not regretting the choices I've made.
What historical figure do you most identify with?
Julius Caesar. From "veni, vidi, vici" to "et tu, Brute".
Which living person do you most admire?
Barack Obama. He did it.
Who are your heroes in real life?
There are so many, such as people who graciously and selflessly work for the benefit of the terminally ill and the frail.
Which word or phrases do you most overuse?
Really?
What is your most treasured possession?
My Marvin Gaye LPs.