Veronique Japp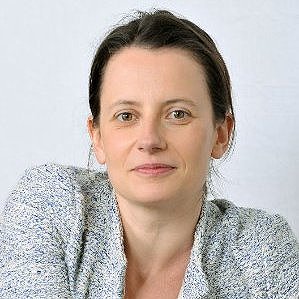 Veronique Japp is global equity compensation and mobility compliance for HIS Markit.
In what ways does employee share ownership serve a useful purpose?
A lot is said about the purpose employee share ownership: retention, motivation, alignment of interests, employee engagement and so on.
The one that stands out to me is how overall it has been established through extensive and various research and indexes that businesses with employee equity ownership schemes are, put quite simply, doing better and are more productive than those that don't.
How can we widen and deepen the adoption and use of employee share ownership?
I have to say the answer is technology. We have talked for years about using better, more engaging and stimulating communication to promote share ownership.
I feel that only now are we seeing HR and share plan administration catching up on their innovation and technology gap.
At last the effective communication and content that many of us have been so passionate about can speak to all generations of employees.
When you look at how DS Smith recently used Augmented Reality; how Diageo delivered their incredibly engaging content through the web or how our clients now use our mobile app to launch and promote plans and engage their workforce, I feel that we really took a big leap forward.
Technology has created exciting new opportunities for employee share ownership.
What has been the most important development in employee share ownership during your career?
What I have found the most significant is the wide-ranging impact of capital requirement directives and subsequent guidelines on remuneration practices over the past few years.
We have not seen the end of it yet and I don't think we can yet appreciate the full impact.
But bonus caps, the balance between fixed vs variable remuneration, the identification of staff and endless debate about the definition of long-term and whether we should defer for longer or not defer into equity at all will shape the future of employee share ownership.
The impact on remuneration practices and behaviours has already been considerable.
But I don't think regulators and investors are quite done with this yet and we will see more requests for moderation and sensible ratios in executive remuneration.
Which change to employee share plans legislation, in the UK or elsewhere, would you most like to see?
On an international scale, I'd like to see a Europe-wide all-employee equity ownership model being introduced.
But given current political developments, this is probably something that won't have much impact on the UK any longer.
Nevertheless, it would be a real, significant signal if the EU was to prove able to back a European share plan for all employees with EU-wide tax advantages.
What is your idea of perfect happiness?
A dinner for four at a Michelin star restaurant, on holiday somewhere, knowing that I am not pressed for time.
What do you consider your greatest achievement?
My two daughters.
What historical figure do you most identify with?
I have great admiration for many powerful, determined and passionate women who supported several causes but all advocates of feminism: Simone de Beauvoir, Simone Weil, Elisabeth Badinter.
Which living person do you most admire?
I have a weird one: Charlie Brooker – the guy is an absolute genius! And I don't say that about many people.
What is your most treasured possession?
I don't value possessions very much – I think I value moments and experiences more. My house probably is our most treasured place at the moment, and the build was on Channel 4 I'll have you know!